Description
Digitalization is a fact. So how do organizations efficiently develop from knowing to doing? And does this create improved conditions for leveraging new opportunities?
The Accelerating Digital Innovation program is based on this knowledge-specific dilemma. It facilitates a transformation journey through a digitalization lens. The program takes participants from why to how digital innovation enables them to build new business models that secure an organization's future and benefit society.
Participants work on their own digital innovation challenges and leave the program with a renewed sense of purpose, in-depth knowledge, and a clear idea of their next step in managing their challenges.
THE RIGHT PROGRAM FOR YOU?
Do you want to actively influence and integrate digitalization into the heart of the business and its operations? If so, then you need the framework, tools, language, and capacity to drive this transformation. Program participants are usually managers with profit and loss responsibility or unit managers, e.g., marketing, sales, and operations and specialists with business development, digitalization, or innovation responsibilities. The participants, as a group, become reliable resources that can encourage each other in their journeys and surprise each other in many unforeseen yet beneficial ways – during and after their program experience.
Accelerating Digital Innovation is designed for executives or leaders in need of exploring and exploiting digital business opportunities. The program emphasizes the following themes:
Contemporary disruptions and how you can make them into business opportunities
Implications of digital technologies on business models and what capabilities your firm or unit needs to build to be successful going forward
An overview of digital strategy and how you can engage with your customers to develop your offerings
How to use data and analytics to make better decisions
How your organization can work in new ways and what new leadership skills that will be important moving forward
More information about the program:
PROGRAM FORMAT
During the program, participants embark on a learning journey that aims to make participants successful in taking advantage of digitalization-driven opportunities.
Each program week consists of four parts that build on each other.
Deals with the theory and core of the subject.
Goes into detail; here, participants work with a practical case.
Requires participants to apply concepts to the context of their organizations.
Facilitates in-depth discussion, networking, and an opportunity to interact with the faculty – via a webinar
All parts are delivered and performed online; some activities are done with other participants and other activities are done individually when it suits the participants' schedules.
Content is delivered via:
Video lectures and articles
Reflection and application
Case discussions and group assignments
Webinars
RESULTS FOR INDIVIDUALS
Provides opportunities to develop new perspectives on your competitive situation – to be able to identify risks and opportunities using digital innovation.
Facilitates understanding of different digital business models and how they can be used to create, deliver, and capture

value in businesses.

Ensures that participants always develop new innovations and experiments, based on clear customer needs.
Enables data-driven decision-making and reflection on how participants can move on to more advanced data analyses.
Helps develop the organization's digital maturity by exploring agile work practices

and continuous competence development.

Requires that participants work with challenges and apply new lessons directly in daily life throughout the program.
RESULTS FOR ORGANIZATIONS
Delivers higher employee value for the organization by improving decision-making and inspiring participants.
Improves team performance when participants share program content (e.g., knowledge, skills, and tools)
Secures the organization's future by contributing to the creation of digital business and new competitive advantages that potentially deliver superior financial results.
Next program start: DATES TO COME
The program runs for five weeks. The estimated time needed per week is 3-4 hours.
Program fee: SEK 26 000 excluding VAT.
Location: The program is delivered online.
Language: The program is delivered in Swedish, but is available in English if requested.
Questions? Please contact Us!

Daniel Engblom
+46 707 54 21 65
daiel.engblom@exedsse.se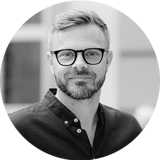 Dante Wester
+46 (0)76 114 53 54
dante.wester@exedsse.se