SSE Executive Education was born from the Swedish entrepreneurial and innovation spirit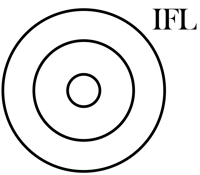 Sufficiently enough for an educational institution, we have a long journey of development from the start until today. Over the years, our mission has been broadened from companies to including the public sector. When IFL merged with SSE Executive Education in 2005, we not only got today's name but also the opportunity for a richer source of research and knowledge. An important and exciting challenge for us has been our customers' journey towards internationalization.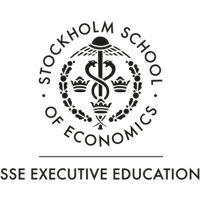 Today, SSE Executive Education helps organizations achieve results by developing leaders in the areas of business management as well as innovation, entrepreneurship, sustainability and finance. And we can proudly look forward to an exciting future where digitalization and innovation create both challenges and opportunities for even stronger growth.

So now we celebrate 50 years. An honorable age. But after spending the years with both young and more experienced leaders with drive and enthusiasm, we know that age is just a figure. For those who are prepared to change their perspectives and indulge in lifelong learning, the future is always bright.
Calendar
Events and webinars for may are now open for sign-up for our alumni and partners. All will be held in English.
May 9th - Aligning sustainable and financial goals, with Emma Sjöström

May 13th - Managing disruption in professional services firms, with Frida Pemer

May 22nd - Business innovation outside core, with Mattias Axelson

September 19th: Leverage regulations for business opportunities. Seminar and webinar with Åke Freij - Affiliated research fellow, House of Innovation, SSE

October 4th: An afternoon with inspirational seminars and key note speakers.

November 13th: Being in Business.

More information coming soon.

Seminar and mindfulness exercise with Lasse Lychnell.
Timeline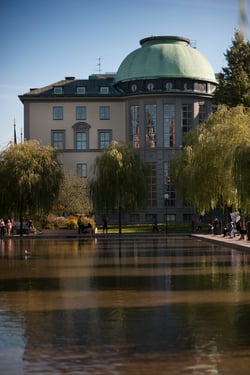 1909: The School of Economics opens its doors.

1968: IFL (Institute for Business Management) is founded on behalf of the Swedish Employers' Association and the Swedish Government.

1969: IFL opens its doors to the business community and offers tailor-made programs in business and leadership development as well as internationalization.

1980 - 1990: New programs are introduced focusing on international issues. IFL delivers programs in Vietnam, Brazil, China and Africa.

1988: Increased demand for leadership development from the public sector. Research from Stockholm School of Economics lays the foundation for IFL's program for leaders in the health and medical care sector.

2005: IFL merges with Stockholm School of Economics.

2015: IFL at Stockholm School of Economics changes its name to SSE Executive Education.

2019: SSE Executive Education celebrates 50 years.